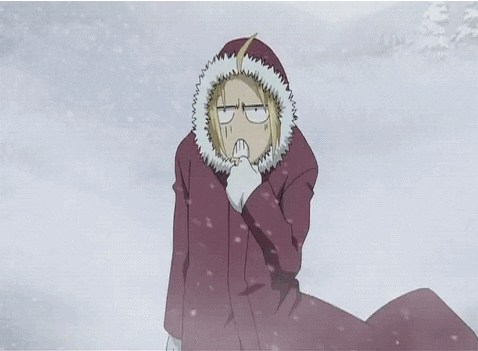 America's being hit with the coldest temperatures she's seen in a while. The usually cool weather in Charlotte dropped to a mere 9° this morning (windchill making it feel like -1°). I haven't been this cold since going to school in New England six years ago. My blood has turned Southern and my need to keep warm is in overdrive which leads me to the period of time where I shopped non-stop, specifically for winter wear despite being in North Carolina. Regrets hit instantly since it never got cold to wear any of this stuff. I can now proudly say, "I'VE GOT THIS COVERED."
PRESENTING: Connie's current attire against shivery.
1. Columbia's Category Five 3-1 Parka

You can't feel a gosh-darn thing in there. While it's no longer available on Columbia.com, I got it as a slickdeal for $72 (original price: $290). Fantastic impulse buy, even if it's one size too big. It helped me survive SantaCon in snowy New York City so who cares.
2. Infinity Scarf
I love scarves. It's my favorite accessory, no matter what the season is but in the winter, the circle scarf is the most amazing invention. Ever. I have this on 75% of the time: easy to wear, easy to keep warm!
3. Wool socks.

There's nothing else I can say. Hint: Best place to buy them is Costco! Heck yeah.
4. And my most current impulse buy… Zara's Combination Parka with Faux Leather Sleeves.

Do I need this lush winter jacket when it hardly  gets below 30°? No. Was I peer pressured by the envious girls? Yes. I bought a parka the day I flew to NYC. During our trip, we had a talk about them on the 7; at that moment, in comes this girl with the most stylish parka we've seen all weekend. My friend's eyes lit up. The hunt was on! At Zara's flagship location, I noticed that 1 in 3 girls who passed by and felt compelled to try it on. Yes. It's that perfect in person. One by one, we each tried it on as well. The fur inside is so warm that it instantly heats you up. If it gets too much, the jacket is double-zippered so layers can be detached.
The debate: "This jacket is so popular. If we don't get it, it'll be sold out. But it never gets that cold in NC. Omg. Look at the other girls trying it on. Oh wait. It's $200. NO! ANOTHER GIRL HAS IT ON." And with that, all three of us bought the same jacket.
TODAY'S THE DAY I GET TO WEAR IT. BRING IT ON, COLD.